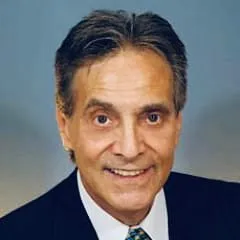 ITM Ltd. (GROUP)
Chairman / CEO 董事长兼执行总裁
Mr. Jack Craciun III 柯来圣三世
BRIEF BIOGRAPHY
Synopsis:
(Jack) John J. Craciun III, Chairman/CEO ITM Ltd. (Group of Cos.) is an American-educated, globally recognized China Specialist whose literally earth-shaking work in the fields of FM Radio broadcasting, live event and film/video productions, Media communications, cross cultural exchange, cross-over artist development, and third-world market economic development, has consistently and repeatedly redefined international consumer product manufacturing and branding based on defining new media networks and related demographic groups to deliver new consumer expendable income ratios. His hallmark humanitarian endeavors and initiatives perpetuate the pioneering spirit of his family name, "Craciun," Romanian for "Christmas."
Over the course of more than 33 years of dedication to global Chinese cross-cultural exchange, Mr. Craciun spent over 20 years, beginning in 1985, living in China pioneering as an American to help build a nation that would become the number two economy on earth. Now ITM's global job is to educate and entertain the world's diverse cultures by delivering insights into the vast history of the people of China, the 10,000-year evolution of their culture, and their contributions to mankind.
Brief Introduction to Jack Craciun III, ITM (China) Ltd. ITM (US) Ltd.:
A native of Cleveland, Ohio, Mr. Craciun has extensive management experience as Chairman, CEO and more than 45 years of global business experience in the USA, European Union, and Pacific Rim regarding third-world market industrial and economic development that includes, but is not limited to, manufacturing, Technology transfer, capital funding, and multilateral trade relations programs.
Mr. Craciun founded ITM (China) Ltd. in 1984 as a Hong Kong-based international network of communications executives, and entered China in 1985 to pioneer as a nation-builder, initially representing the Center for Manufacturing Technology, with his legacy of trendsetting USA, European, and global cross cultural exchange accomplishments in the fields of industry, finance, broadcast communications, entertainment, therapeutic nutrition, and related fields of education.
ITM (US) Ltd. is a globally recognized industrial development, technology transfer, and consumer product manufacturing, distribution, branding and licensing company with four wholly owned specialist operations: ITM Communications, Trading, Capital Fund and Consumer Product Divisions. The ITM (Group) has been acknowledged for having opened up new markets for its proprietary projects, and has successfully established – for a select client base – market penetrations of varied and specific requirements, from the establishment of a corporate entity's presence, to product manufacturing, branding and distribution.
See the full biography at ITM Introduction to Jack Craciun III & ITM.